Back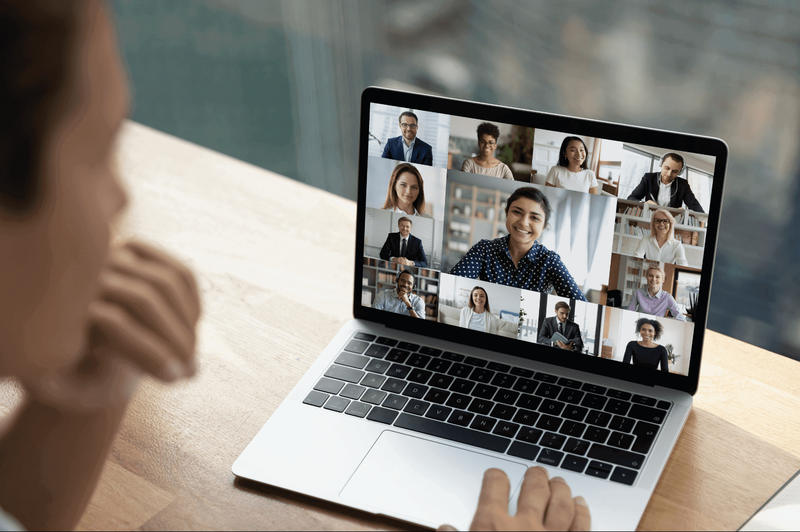 Zoom Life - Tips & Tricks on How to Look and Feel Your Best
Nearly two years into the pandemic and we can see that this 'Zoom Life' is here to stay!
Covid-19 seems to have changed the way we live and more to point the way all of us work – permanently! From global conglomerates to local businesses unless it's a service that has to be rendered in the client's premises, everyone is happily living the 'Zoom Life'! This means waking up in your bedroom and often times showing up to the "office" – also your living room – in your pajamas! We interact with our colleagues virtually and attend meetings online using myriad Internet platforms, and for the most part, we seem to be doing fairly well.
But what of our colleagues who are experiencing 'Zoom fatigue'? And those colleagues who are simply unable to distinguish between home and office and thereby (perhaps inadvertently) end up being unprofessional; how do we help them?
Team goZeal – whose work is entirely remote – has put a list of tips together to help you ace this new and exciting way of working:
Yours Virtually…Wellness and Organizational Tips
We notice that our colleagues who are working remote sometimes find it hard to compartmentalize their work and their domestic responsibilities. A great way to address this problem is to segregate your work space and your place for leisure and rest. No matter the size of your home and the size of your family, keep your laptop and stationery in one place and try not to move it around. Soon, your kids will understand that you are "At Work" when you go and sit at your laptop.
Another effective way to ensure that everyone knows you are busy working is literally to 'Wake Up and Make Up!'. Once you are up, ensure that you shower and get ready as would have done pre-pandemic.
A great tip from parenting expert Vignesh Balan of Phoenix Family, who also works from home, is to ensure that your Internet only works in certain parts of your home. "My Wifi does not work in my bedroom! So, automatically I can't carry my laptop there. I only use my living room for 'office'."
Focus on your health. Take a day off and don't feel guilty about it. This last year and half has been challenging for many of us on so many levels…know that you are doing your best and that you and your family will not just survive but thrive soon!
Zoom Etiquette
Lawyer Shibi Ravichandran, who conducts several trainings on appropriate workplace etiquette and behavior suggests that the very first step to looking and sounding professional on a Zoom call is to find a well-lit and comfortable workspace. "We find many people working on laptops and moving around. Working from the bedroom may be comfortable and you may be productive but it looks unprofessional to see a headboard and messy bed linen on a Zoom call! We also find that the placement of the laptop is awry and if I may say so – not flattering!" Try and place your computer or device on a table near a window and keep a lamp nearby in the evenings so your colleagues can see you.
When you choose your home "office" make sure it is close to the Wifi and that there are no unprofessional pictures or posters behind you.
Put your best face forward, always! There are many Youtube tutorials on how to do your everyday make-up with a few products and under 5 minutes! No matter how busy you are make sure that you take a few minutes everyday to comb your hair and put on some eyeliner and lipstick. You will feel energized, fresh and look neat and presentable at work.
Ensure that you check in advance if you need to turn your camera on for a meeting and prepare accordingly.
Don't ask your colleague to turn their camera on unless absolutely necessary.
Always be polite and respectful and refrain from making personal comments on your colleagues' appearance.
Get updates on everything goZeal